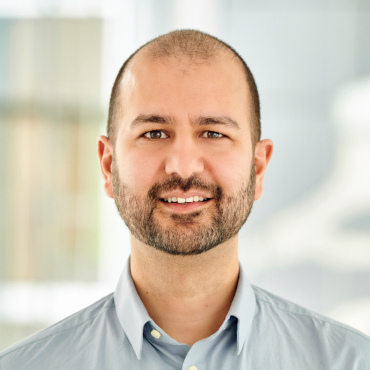 Walid Fazeli
Dept of Neuropediatrics and Epilepsy Centre, University Hospital Bonn
Dr. Walid Fazeli is a consultant pediatric neurologist and epileptologist at the Department of Neuropediatrics and the Epilepsy Centre of the University Hospital Bonn.
He has initiated the First European SCN2A and SCN8A Family Conference together with the Family Organizations and is the scientific lead of the event taking place in Bonn. The idea was to bring together parents and families of affected children with the leading medical doctors and scientists. This initiative aims at building the ground for a better understanding of SCN2A and SCN8A associated neurologic disorders in children and to contribute to improved therapies for this often very challenging diseases.
Dr. Fazeli has been working for many years on the genetics and mechanisms of monogenetic epilepsies with a specific focus on SCN2A. He has been substantially involved in the research of SCN2A disorders, both from a basic science and a clinical perspective, which is reflected by several publications with lead authorships and by Research Prizes of both the European Paediatric Neurology Society (EPNS) and the German Society of Pediatrics and Adolescent Medicine (DGKJ).
Walid Fazeli is a member of EpiCARE, the European Reference Network for rare and complex epilepsies. Having witnessed the ground-breaking changes in the therapy of children with the genetic neuromuscular disorder spinal muscular atrophy, his ultimate goal is to contribute to the establishment of such life-changing therapies for children with monogenetic epilepsies.
Video from this speaker: